RESOLVE CONFLICTS, OVERCOME FRUSTRATION & OVERWHELM AND BECOME AN EMOTIONALLY INTELLIGENT LEADER
REVEAL YOUR HIDDEN BLIND SPOTS
THINK, LEARN AND ACT DIFFERENTLY TO CHALLENGING SITUATIONS
✔️Are you unable to maintain balance and control of your temper?
✔️Struggling to find someone that really understands you and 'gets it'
✔️Working 100 hour weeks just to 'keep up' with the flow of your business.
The inevitable results: 
❌ Frustration, overwhelm and inability to communicate with those around you
❌ Frequent Angry Outbursts around the Boardroom and Dinner Table at home
❌ Burnout
So you start digging your head in the sand, just trying to keep everything afloat and hoping the problem goes away . . .  is this the only solution?
I've been there, done that, never again thank you.
However I did figure a few things out along the way…
Success in your work and personal life are inextricably linked; other people's views are just words and 'opinions' and so the confusion continues! Starting with your own inner Self-awareness has everything to do with guiding your own compass and your perceived success. 
Emotional Intelligence and understanding your own behaviour is the deal breaker. If you want to have a great business and build personal resilience then commit to change now.
THE 7 PILLARS OF EMOTIONALLY INTELLIGENT LEADERSHIP
This programme encompasses over 30 years' experience growing businesses, managing inspired, motivated teams whilst achieving financial success.
What We Will Cover
Tools and techniques to make you more emotionally resilient 

How to understand your own and other people's feelings and recognise how these feelings influence your thoughts and behaviours

How you can intelligently demonstrate behaviours to facilitate more positive emotional experiences at work and at home

Learn to think, feel and act differently to challenging situations

Understand how others view you and what they want from you

Learn how to make intelligent responses to negative feelings using specific skills to generate positive emotions in yourself and others

Heal relationships and resolve conflicts
PILLAR 1
UNDERSTAND WHAT THE GENOS EMOTIONAL INTELLIGENCE MODEL IS AND WHY IT'S CRUCIAL FOR BUSINESS GROWTH.
Introduction
Objectives
The source of Emotional Intelligence
PILLAR 2
USE THE OUTCOMES FROM YOUR TAILORED GENOS EMOTIONAL INTELLIGENT REPORT.
Your Assessment Results
Your Assessment Review
PILLAR 3
LEARN HOW TO RESPOND TO FEEDBACK WITH A PERSONALISED DISC REPORT TO UNDERSTAND YOUR OWN BEHAVIOURS.
Insights from your results
How to Respond to Your Feedback
PILLAR 4
WE WILL REVEAL YOUR HIDDEN BLIND SPOTS WHEN WORKING WITH OTHERS AND LEARN TACTICS TO TAKE ACTION.
The Aware Leader
Creating A More Positive Workspace
Developing & Enhancing Self + Other Awareness
PILLAR 5
BECOME MORE EMOTIONALLY RESILIENT.
Personal DISC Report
Self + Understand Other's Behavioural Styles
PILLAR 6
MAKE INTELLIGENT RESPONSES TO NEGATIVE FEELINGS AND USE SPECIFIC SKILLS TO GENERATE POSITIVE EMOTIONS IN YOURSELF AND OTHERS.
The Resilient Leader
Personal Resilience Quiz
PILLAR 7
STEP INTO THE SHOES OF AN EMPOWERING LEADER, LEARN HOW TO DRIVE YOUR TEAM AND YOUR PERSONAL SUCCESS.
The Empowering Leader
Review  
WHY THIS COURSE IS FOR YOU
As a leader, taking time out from our everyday life to reflect, learn and grow is totally invaluable.
This is a chance to meet with a small group of other professionals and explore your inner beliefs and core values system that guides your life. How do you want the people around you to feel about you? Do you want those working with you to have one of the best experiences of their lives or do you want them to remember you as one of the most reactive, explosive and worst bosses they ever had?
The way you show up affects the decisions you make which in turn affects your behaviour and ultimately your performance.  
You will most definitely learn things about yourself that you haven't thought about before and find different new perspectives and solutions to the most challenging problems in your life. 
Book a Discovery Call now to find out if this course is for you.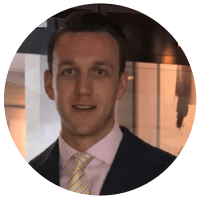 Claire is a tireless emmisary for all aspects of personal and professional development. Her empathetic, insightful, and holistic approach to coaching is one I found extremely engaging and thought provoking.
Scott Galloway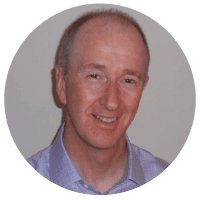 Claire has been a true guiding light in her coaching work with me. Her empathic, but focused approach has enabled me to drive forward in my business with a pace and clarity I would not have had,
were it not for Claire's support.
Claire is my biggest advocate and this has been a huge factor in helping me to find confidence and determination to succeed. I would recommend Claire to anyone who wishes
to find and utilise their true potential.
Adrian Wales – Director
LPD Associates LTD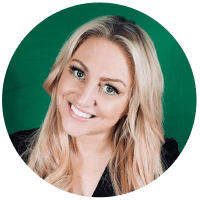 I cannot recommend Claire enough. The benefits on the company are endless and the results from using her services are proven, with the rapid growth of the business.
Natalie Dawson
Limited Spaces
Get in touch today to avoid disappointment
If you're struggling to cope with the demands of people, struggling with stress and are overwhelmed, if you want to grow and gain a resilient mindset whilst holding it together then this programme is for you.
To learn more, book a discovery call.