I was introduced to Claire via a trusted recommendation, Claire brought a wealth of experience and knowledge. Her qualities of approachability, empathy, and constructive challenge were evident from the outset, as she delved into the intricacies of my situation to offer valuable insights and critical reflections.
Over the course of several months working closely with Claire, I experienced a substantial enhancement in my work-life balance while concurrently meeting and exceeding the business objectives. Claire's guidance and support were instrumental in achieving this balance.
I have no reservations in recommending Claire's services to anyone honestly dedicated to personal and professional development. Her patience, understanding, and warm demeanour created a conducive environment for growth. I greatly appreciated our time together, and her adeptness in challenging my thoughts and behaviours had a tangible and positive impact on my daily work-life balance.
I extend my heartfelt gratitude to Claire for her unwavering dedication and the transformative influence she has had on my personal and professional life.
When I first approached Claire, I had just taken on a second office, a task that seemed to be much more challenging than I had anticipated. I also had the Covid pandemic to deal with, as well as a number of staffing issues. My (long) days were spent firefighting, a constant battle to keep up with my emails and respond to (often unhappy) clients. I felt like my business was out of control, and I was so busy, getting bogged down in dealing with client queries, that I had no time to work on improving things.
As soon as I started working with Claire, things quickly started to improve:
My mindset started to change, so that I felt far more positive, and far more able to make the changes that were needed in the business
As a result of the change in my mindset and attitude, my team also began to feel more positive
I was able to carve out time to work 'on' the business, rather than 'in' the business
Procedures were documented and put in place, so that all staff knew exactly what they were supposed to be doing
I put in place short and long terms goals for the business, so that we all had something to work towards
To anyone who is struggling with running their business, I would highly recommend speaking to Claire. Claire will give you the focus, direction, and accountability, to ensure that your business is going in the direction that you want it to go.
With the day-to-day routine issues and challenges of running a business we can sometimes lose sight of the bigger objectives. Meeting with Claire on a regular basis over the last 12 months or so has been completely enlightening, giving me real clarity in evaluating our objectives with a step-by-step approach to activating our plans. The road map continues to evolve and with Claire's support I know we are well on track.
Richard Grossman
Lewis Craig
Retail & Leisure Property Specialists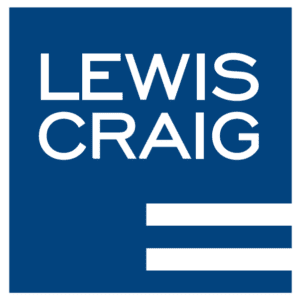 "I wanted to gain some clarity around a start-up business opportunity that had arisen and I was lacking clarity on taking the next steps.
 After some careful and thorough brainstorming with Claire, she really helped me to identify that the current opportunity was perhaps not the best fit for me and  how it could potentially affect me further down the line.  
Not only did she do this, but she also pointed me in the direction of someone within her network to open some further conversations on the start-up I have in mind.
I have since set up a call with a potential new investor, created a clear target plan over various timelines and mapped a detailed business proposal with the help of Claire's online 'One Page Business Plan'.
I am now feeling completely unstuck from the predicament I was previously in and I've come to make the right informed decisions regarding my future business.
I am now having discussions with people within my network, who are potential investors to aid in building a better future for me and my business. I can't thank Claire enough."
What was going on before we started working together?
 I had a relatively successful business, but I was enjoying it. I was also faced with various Operational Challenges that were causing a lot of stress and were making me feel unhappy.
What were your pains and the impact of those pains to yourself and the business and at what costs?
At the time of meeting Claire, I was suffering with stress and sleepless nights.
What steps you have gone through since working with me – high level steps?
I have basically gone through a complete re-structuring of my Ops department, not a single member of the team was letting me down remains. We have achieved this with as little disruption as possible. Claire also introduced to me to a first class Head-hunter, who found me a first class Ops Director, we now have a slick Ops department that I can be proud of. I have also learnt better coping mechanisms for when things aren't going well, to focus on the things I can impact and ignore the things that I can't. 
How are you feeling now e., stuck vs unstuck? I am still not where I want to be, but I don't think I ever will (that's just my nature) but I'm enjoying work again and I'm very excited about the future of my company. Defiantly Unstuck! 
What's changed or is changing as a result? I feel happier, on top of things, optimistic about the future, less stressed and sleep well. The company and I would defiantly not be in as strong a position as we are now, without Claire's help and support.
I have been working with Claire now for almost two years and quite simply she is brilliant!
The skills and support she has given me have aided me to be a better leader in business and has also reflected positively into my personal life.
Claire can find the logic to any situation and offers advice and solutions to all problems.
As a creative, getting things out of my head can sometimes be difficult but she is one of the few people who can! She has excellent listening skills and is a natural at putting you at ease within the sessions.
She has enabled me personally to reach goals I thought were unachievable and has been key to aiding me to become the confident business woman I am today.
I can not recommend Claire enough. The benefits on the company are endless and the results from using her services are proven, with the rapid growth of the business which has flourished within the short space of time we have been working with Claire.
Claire is a tireless emmisary for all aspects of personal and professional development. Her empathetic, insightful, and holistic approach to coaching is one I found extremely engaging and thought provoking.
Claire has a unique ability to provide context and clarity to what was a confusing and equivocal situation, which allowed me to view myself and the world around me from a new perspective. A level of self-awareness that I believed I already had, but ultimately I was barely scratching the surface!  
I had no idea what to expect from my sessions with Claire. Having found her by chance on the internet, I was immediately sold after reviewing her excellent credentials and business background. This was particularly important to me as I was seeking guidance at a time in my life that was in fact, the peak of my personal and career successes to date. The goals I outlined at the start of the 6 sessions, have ultimately been achieved, but via a very different route than I had envisaged prior to starting. This is a credit to Claire and her ability to look beyond face value, to uncover the emotional drivers behind a persons goals and pursuits.
I greatly look forward to the next opporutnity in which I can call upon Claire once more, to help me reach new heights in all areas of my life.
What was going on before we started working together?
My business had been trading for many years but its growth had plateaued for most of them. I did not feel I had the right mindset and even the ability to do what was required to develop the business.
What were your pains and the impact of those pains to yourself and the business and at what costs?
I was frustrated with myself and I frequently felt as if it were impossible to see the business grow in the direction that I had wanted it to. These pains impacted my business because I didn't feel I could be the leader the business needed. This affected my personal life because I often brought my frustrations home. It was costing me my happiness and a sense of achievement and purpose to my life.
What steps you have gone through since working with me – high level steps?
I've gone through several steps with Claire that have involved both working on myself and on my business. Claire has been very good at seeing where I've needed to develop and improve.
On a personal level we've worked through some limiting beliefs and this has helped me understand my own psychology better. This led to me being more fulfilled and able to work to a much higher level of productivity and on a consistent basis. We've also worked more practically on the business; Claire has both challenged and supported my thinking to help me move my business in the direction it needs to go in order to grow.
Howare you feeling now i.e. stuck vs unstuck?
Before I started working with Claire I would have said I was extremely stuck. During the time that I've spent with Claire this mindset has shifted – I no longer feel stuck. I feel I am more equipped to take on challenges and find solutions.
What's changed or is changing as a result?
What's changed is that I feel more confident in my abilities to lead. I feel more authentic in what I'm doing and this has had a significant effect, both in my business, and in my personal live.
I feel as if I am now on a new trajectory in my business, and I'm already able to see the fruition of this on a day to day basis. Through the changes I've made, I've seen my business grow and I now notice and take advantage of new opportunities that present themselves.
From the initial telephone meeting, through to the various face-to-face meetings, I have found Clare to be nothing but the 'hand of commercial guidance' throughout. She is a proffesional consumate who can clearly engage with every walk of life. It is no surprise that she is the succesful perosn that she is. I hope we can continue to stay in touch moving dorward.
Claire was very helpful in organising my ideas and allowing me to understand what the best path was to take in order for me to achieve my goals in the future.
I have really enjoyed working with Claire at a business and personal level. Claire really can provide both, which is exactly what an owner managed business requires.
She has helped my management team work more productively together, by providing a better insight into why we work in the way we do. Enabling us to improve communication, so creating more informed collective solutions.
At a personal level, she has also helped me to understand my strengths and weaknesses, to better enable me to drive the business forward. I wholeheartedly recommend Claire, who brings with her, business nous, personal sensitivity and a vast knowledge of industry leading techniques to improve your personal and business performance.
Positive impact on most aspects of my life. Have learned I was a negative individual but have a much brighter attitude toward things. You made me look outside my negative box and see things differently. I don't worry as much now! I reached most of my goals and will work at reaching those I haven't as yet. Thanks for the journey to my new self!!
Bespoke Team Alignment Day at Talent Artistic Group (TAG).
Here are a few words from some of the participants:
Advice from someone who has been there and done it. DIrect and helpful coach. Coach is committed to our success and isn't afraid to ruffle some feathers to help you reach your potential –Sarah Romero
Claire uses her knowledge and experience to deliver enjoyable and brilliant coaching.- Jamie Hughes
Do It! It's Fab! – M Young
Bespoke Workplace, one-hour Self-Esteem Workshop; Gooding Funeral Services
Here are a few words from some of the participants :
Sessions open your mind to a different way of thinking –Sanjaye Roberts, FD and Funeral Arranger
Learn how to listen and accept the opinions of others when they are complimenting me or being kind! I loved how to 'control my gremlins' I feel lighter. Claire has your well-being and best interests at heart and truly wants to help you –  Jane Hawksworth, Funeral Director
I felt very comfortable with Claire, she is very warm and welcoming – Emma Whiteman, Senior Administrator
GRG Recruitment selected Claire and Claire Buck Coaching because she's proven.
Unlike many coaches, Claire has actually grown and ran a successful £multi-million retailer. This credibility is what sets her apart. Her approach is knowledgeable, supportive, thought-provoking and real-life. Her honesty and insight are of a different level in helping identify and action our true potential, both personally and commercially.
We were thoroughly impressed by the sessions undertaken, would instantly recommend her to others, and will continue to use Claire and Claire Buck Coaching in the future.
With a busy household and a business to run, I attended one of Claire's coaching workshops as I was keen to learn and understand strategies to manage my work-life balance. The workshop was extremely useful and enjoyable, and I came away with lots of useful tips and templates for managing my time and worl‹-life balance effectively. I would not hesitate to recommend Claire and any of the life-coaching workshops run by Claire Buck coaching to anyone who needs to pause for breath and learn how to proactively manage their time effectively.
I approached Claire for one-to-one coaching after attending one of her great workshops. I had come to realise that there were a few habits I needed to change and also that I could be somewhat of a procrastinator which was not helping with health and business goals. I also realised that I needed some help to get me on the right track and to make changes for life.
The sessions with Claire have been profound at times, making discoveries about myself and what's important to me. Claire has helped me to unravel a lot of unhelpful habits and thoughts of self-doubt. She has also helped me make to decisions and act on them so I can concentrate on what's really important.  
I have been working with Claire for just coming up to 3 months and I can see some really big differences in my thought processes. I have ways to tackle any procrastinating behaviour, which is really helping with my health goals. Overall I feel so much more self-aware and if I'm aware of something that needs attention, I now have techniques to tackle it.
I would recommend Claire Buck Coaching to anyone who really wants to make changes to achieve the life they really want.
The coaching sessions have been fantastic in helping myself to feel more positive about life and taught me very useful ways how to pick myself up when feeling low. Claire has been really helpful in showing me simple exercises to avoid getting stressed and angry which is a problem I have had for years.
Since starting the life coaching with Claire I have been able to be more positive with my finances and family life.
Clare and I spent all sessions being frank and realistic. Clare saw me at my lowest and then most invigorated, and really got to know what makes me tick.
The time spent together was of value, from a personal and business perspective, with tools and strategies put into place which will be used when and needed.
Thanks for your time Clare, I wish you and your clients all the best, and thank you for the journey which we took together ☺
I was struggling in both my personal and professional life, I had one to one sessions with Claire and found them truly amazing, I have been able to turn my life around due to Claire's expertise and coaching ability. I am now in a totally different place personally and professionally, and I am doing a job that I love and is very rewarding. I can honestly say that I would not be in my happy place without Claire's assistance.
I turned to coaching after facing several difficult years through personal and business dilemas. Once business had started to flourish I realised that I no longer had time for myself, my health, relationships and my stress levels were through the roof!
Claire helped me to focus on myself, help my team take care of the day to day running of the business, re-evaluate my relationships and take account of my core values.
After a few short months, I have not only improved dramatically in my health, I now enjoy regular time out for myself (even managed a holiday this year!), business has improved again and now I am working on the business rather that "in it". I can't thank Claire enough for helping me to focus my energy on what was most important rather than worrying about the irrelevant things.
I thoroughly enjoyed the sessions and Claire is a great coach to work with.
Since the sessions, I have re-evaluated my priorities for the business and set myself targets for improving how things progress.
In addition, I've now set strict boundaries on my personal life to ensure that I take all the benefits of working for myself, without letting it overwhelm me.
I would recommend anyone to Claire for Life Coaching for Business Owners.
Thanks to Jacqui I was introduced to the Claire Buck Coaching Club; which I attended for the first time last week.
I found the group relaxed and honest.  Claire ensured everyone within the group had the opportunity to speak, and to reflect on how the subject matter could affect them.
I will continue to attend the sessions and look forward to seeing how they help me to develop personally and professionally.
I would like to take this opportunity to thank you for what was a very interesting and thought provoking Coaching Club at Weetwood Hall. I has certainly made me think about how I engage with others and how they engage with me. It stimulated me to really understand what my core values are and what makes me tick!
The atmosphere and location was relaxed and really supported an open and honest discussion. Further, the group size was not overwhelming and great to enable that open conversation.
I would not hesitate in recommending the club to friends and colleagues. And I hope to attend the next session.
Delivering a great service is the key thing in any business relationship. Here at ABIS Ltd, it is what we pride ourselves in. In fact it is probably why clients keep on coming back.
Having spent time with you over the last 12 months I am well positioned to tell the world about how fantastic you are. The quality of the coaching bearing in mind the considerable complexities of the subject matter, has been impeccable.
This has now become the norm and what I can happily expect from you and your company.
Keep up this amazing work ethic and here at ABIS Ltd we will continue to take great delight in highly recommending Claire Buck Coaching to all our clients and wider contacts.
Claire has been a true guiding light in her coaching work with me. Her empathic, but focused approach has enabled me to drive forward in my business with a pace and clarity I would not have had, were it not for Claire's support.
Claire is my biggest advocate and this has been a huge factor in helping me to find confidence and determination to succeed. I would recommend Claire to anyone who wishes to find and utilise their true potential.
I found Claire very easy to open up to, a great listener and had the impression she was totally invested in helping me throughout. She asked all the right questions in order to get to the main issues that needed to be addressed.
The action plan she helped me put in place was clear and simple and immediately gave me a feeling of control and focus.
Some of the methods she used I continue to use after the sessions – particularly the action plans.
I am thoroughly satisfied with the coaching Claire provided.
After feeling quite stressed for some time and finding it hard to achieve my goals in life I agreed to see Claire. To be honest I did not feel that Claire could make a difference as I am a naturally determined character and believed that I could make the changes myself even though I had been struggling with this for a few years.
At my first session with Claire I found her to be extremely understanding and professional. Claire has a natural ability to put people at ease. She asked me questions about my lifestyle which really made me think about things in a different light. She helped me to think about the choices I was making and how to fit them into my busy lifestyle. I was shocked as Claire's approach really worked for me and after 3 sessions I could really start to see a difference.
I would recommend Claire to anyone needing motivation and order in their life. It really worked for me, she was brilliant.
Thanks very much Claire.
I thoroughly enjoyed my coaching sessions with Claire.  She helped me set an exciting goal in our first session and was very sensitive to how I reacted to certain things.  Some of the areas we visited were uncomfortable for me, but Claire was very good in guiding me to look at those areas as well as the simpler ones and I realised that there were elements in the things I found uncomfortable that were holding me back from going forward to my goal.
I came away from the first session with a clear idea of what my goal was and some actions to complete before my second session.   The second session was amazing and brought me a moment of great clarity which I am sure I will be pivotal in achieving my goal.  Claire guided me to this realisation and I am really grateful to her.  Our third session consolidated what we had done in the first two sessions.  I was able to report that I had completed most of the actions I had set myself and am moving confidently forward to achieving my goal.  Thank you Claire.
I had a short course of life coaching with Claire and found them really helpful. During our sessions together she was professional and positive in her approach. She supported me in identifying my goal and steps towards achieving it. I now have a plan of action to work on independently and I am more aware of what I need to focus on and feel motivated to continue. Overall, it was a really good experience.
Claire has really helped me see the light through her excellent coaching skills. Things are clearer, much more achievable and I have a step by step action plan to make all my goals, dreams and ambitions come true. I would not have got this far without Claire
During my sessions I found that the answer to most of my problems, both work and personal, were within myself to solve.
I am more confident in my work life and much more tolerant with other peoples views, allowing me to truly share experiences.
I have enjoyed the fact that I have had someone to talk through my experiences in a confidential way and who has allowed me to come to my realisations on my own and in my own time.
I would like to take this oppertunity to thank you for the recent Life Coaching Club event that I attended.
Initally I was a little sceptical and nervous about life coaching. However Claire put me at ease straight away. Her calm and friendly, yet professional manner provided an interresting and informative discussion with the group.
I came away from the session with a couple of actions which I have since implemented and they have now become good habits in my business and personal life.
I  would not hesitate to recommend Claire to my friends and business contacts.
I would like to express my deepest thanks for the time and skills you put into giving an aching, creative brain some much needed direction and focus. In my industry, and specifically my skill-set, one can often be forgiven for being a little out in left field, a tad off-the-cuff or even as dog chasing its tail. This is where I was six months ago, unfortunate family problems playing a huge part, and I really wasn't enjoying life.
One simple line resonated with me and changed my focus, or rather defined that focus.
Life isn't about finding yourself, life is about creating a version of yourself that you are both comfortable and happy with.
My brain still aches as much, but I am totally re-engaged with my business. My vision for the future is clearer and my work is soaring somewhere near the height it should be flying at.
Even an old dog can be reminded to focus on the right tricks. Especially ones that make working ten hours a day worthwhile.
I cannot recommend your services enough. It's the clarity that shines through.
As a small business owner and mum of two young children I often found that I am torn between my family and home commitments and my drive to keep evolving my business and making it the best it can be.
If those feelings resonate with whomever might be reading this then Claire Buck's services are for you.
Claire has an ability to help you focus on your priorities and any given time and drive you forward to achieve your current objectives. She also helps you hammer out your concerns and issues that get in your way to being successful.
Claire's approach is such that she remains calm and non-judgemental and I would not hesitate to recommend Claire Buck and her Entrepreneurial coaching techniques to anyone wishing to be the best version of themselves.
Having just started my second business in a completley new sector, I was struggling with how quickly it was building and managing the business and my time. I was at a point were old and new insecurities started to surface due to being out of that famous comfort zone in a new and tough market.
Working with Claire allowed me to get back to the core basics of my new business, strip back what needed to be achieved and how this would be physically achieved, crunching numbers and revenue and pritosing what to build on. Which allows everything else to fall in place and allows you as a business owner to own your business not be run by it.
Claire helped me sit back and recognise my achievements which in themseleves showed our business was doing so very well and that fundamentaly that was due to me. This gave me a strong feeling of self and self-worth.
Claire was there to listen and allow me to find what I already new and then challenge me on why. Due to Claire's business experience and also  excellent coaching experience I found direction, strength and how to take my business to the next step.
Before starting with Claire I was looking for guidance, support and clarity in both my personal and business life. Claire has given me that support. Claire is warm, kind, caring and extremely easy to talk to. When opening up to Claire she is non-judgmental and totally trustworthy. Our conversation is guided and controlled, allowing me to address any topics, with time and space to discuss many subjects without it being confusing.
Every session is different, working around what is going on in my life at the time. Claire is helping me see my strengths and understanding my self-worth and I have seen a change in myself. She has helped me gain more control of my feelings and understand myself better. Whilst growing my business Claire is guiding me and helping me organise my thoughts and ideas. I am making clear and direct decisions and have seen my targets being achieved and then pushing forward to new ones. Claire makes it easy for me to set goals with total relevance to what I need to do and it is working!
With Claire's strong business background she helps me make clear, easy steps in my business. I feel totally comfortable trusting her on any guidance I may want or need. Claire has helped me to see clearly my thoughts and visions, helping me to achieve steps which I set myself with her guidance, allowing me to progress forwards in my actions and day to day decisions in the best way possible. She leaves it open for you to think about what you want to work on, each session is totally different and I always come away feeling clearer, excited and proud. Each session we work on setting goals and hit them, she has helped me make my life more manageable
Ready to take the next step to a new you?