Be the Leader you were born to become
I help Business owners like you to explore and create sustained harmony for business and personal growth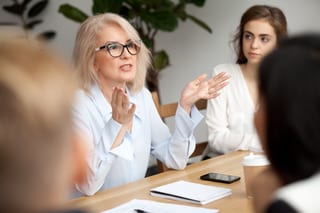 MEASURABLE ASSESSMENT SOLUTIONS
In many businesses, personnel costs are among the largest budget line items.
Given the top challenges facing CEO's and Business Owners, businesses need their leaders, managers, and people aligned and working together at the highest levels of performance. At Claire Buck Coaching we provide measurable Assessment Solutions combined with personal Executive Coaching that produces real measurable results.
We offer a comprehensive suite of employment assessments that helps companies gain competitive advantage by selecting, hiring, retaining, and developing great talent. Our assessments and personalised coaching also give businesses and managers consistent, in-depth, and objective information about their people.
BIG CHALLENGES FOR BIG BOSSES
Does this sound like you?
• Stressed to the max?
• Sleepless nights?
• Working 24/7?
• All the responsibilities on your shoulders?
The problem is:
• A lack of your business and senior team alignment
• Senior management who are not carrying their weight
• Challenges around the implementation of strategic priorities
Take our quick and easy free assessment today to quickly identify the strengths and weaknesses of your business and senior management team
LEARN MORE ABOUT OUR OTHER PRODUCTS
Claire is a tireless emmisary for all aspects of personal and professional development. Her empathetic, insightful, and holistic approach to coaching is one I found extremely engaging and thought provoking.
Claire has a unique ability to provide context and clarity to what was a confusing and equivocal situation, which allowed me to view myself and the world around me from a new perspective. A level of self-awareness that I believed I already had, but ultimately I was barely scratching the surface!  
I had no idea what to expect from my sessions with Claire. Having found her by chance on the internet, I was immediately sold after reviewing her excellent credentials and business background. This was particularly important to me as I was seeking guidance at a time in my life that was in fact, the peak of my personal and career successes to date. The goals I outlined at the start of the 6 sessions, have ultimately been achieved, but via a very different route than I had envisaged prior to starting. This is a credit to Claire and her ability to look beyond face value, to uncover the emotional drivers behind a persons goals and pursuits.
I greatly look forward to the next opporutnity in which I can call upon Claire once more, to help me reach new heights in all areas of my life.
The sessions with Claire have been profound at times, making discoveries about myself and what's important to me. Claire has helped me to unravel a lot of unhelpful habits and thoughts of self-doubt. She has also helped me make to decisions and act on them so I can concentrate on what's really important.
Overall I feel so much more self-aware and if I'm aware of something that needs attention, I now have techniques to tackle it.
I would recommend Claire Buck Coaching to anyone who really wants to make changes to achieve the life they really want.
Claire can find the logic to any situation and offers advice and solutions to all problems.
As a creative, getting things out of my head can sometimes be difficult but she is one of the few people who can! She has excellent listening skills and is a natural at putting you at ease within the sessions.
She has enabled me personally to reach goals I thought were unachievable and has been key to aiding me to become the confident business woman I am today.
I can not recommend Claire enough. The benefits on the company are endless and the results from using her services are proven, with the rapid growth of the business.
CORE VALUES
Truth
Honesty
Integrity
Loyalty
Innovation
Service Excellence
 RESILIENCE
What I do
I help you tap the unique creative power within yourself and your team to innovate, progress and preserve the core identity of your business.
A unique person centred innovative approach to tailor made solutions for companies that want to progress whilst providing you with a safe pair of hands.
Provide practical solutions to understanding yourself and others through measurable Emotional Intelligence 360 solutions: DISC Individual and Team development profiles:  ProfileXT assessments for recruitment and development of top candidates.  Measure the progress of your actions and stay in-line with your business strategy. 
Helping you to create a lasting legacy that is timeless
Transform your culture, help your people to believe what you believe, so they feel fulfilled each day and love coming to work.
Helping you to get clarity and control on what's important to your business and the KPI's you need to be measuring and working on. This is done by undertaking a deep dive into your business to see what is going on and what needs improving.
BESPOKE ONE TO ONE
Bespoke one to one person centred coaching and mentoring programmes bringing both Business and Senior Management Team Alignment.  Getting to the heart of your vision, mission, core beliefs and values, bringing them to life both personally and for the business.
Senior Team Development
Providing workshops that inspire small intimate groups to create alignment and explore business resilience, mindset for growth and other key topics that relate to your business productivity.