CLAIRE BUCK
For those who are yearning for change in their Life and Relationships


PERSONAL GROWTH COACHING IS FOR YOU
IF YOU WANT TO . . . 
We often get so bogged down in trying to live up to the expectations of others that we forget to think about what we actually want. I can help you regain your sense of purpose and empower you to redefine your route in life, overcome the obstacles and come up with solutions that work for you.
Empower yourself to leave your comfort zone. Lack of confidence can be a huge factor in our unhappiness. By increasing your confidence you will be better equipped to make decisions, stretch yourself and seek out the opportunities to achieve your goals.
I can give you the tools you need to explore your inner self and work out who you really are. Being more self-aware empowers you to build better relationships, identify what matters to you and understand your values. By re-evaluating yourself you can create a more fulfilling life.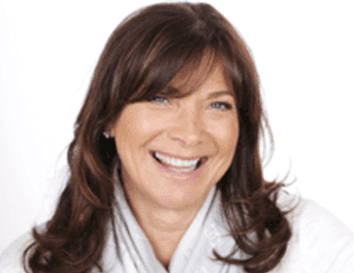 I have been a fully accredited Life Coach and Strategic Interventionalist (Tony Robbins Trained) since 2016. My training and personal development, combined with my vast experience of growing a successful multi-million-pound business and many people within it; has enabled me to put together a coaching model that truly empowers people.
I will give you the tools you need to make confident decisions and make positive changes in your life, relationships and business.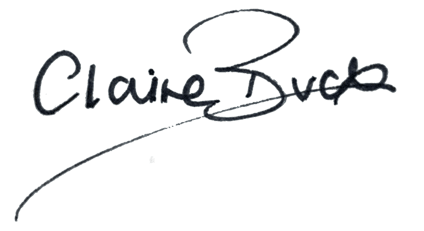 BOOK A COMPLIMENTARY COACHING SESSION TODAY
IF YOU ARE STILL CURIOUS ABOUT
HOW COACHING CAN
EMPOWER YOU
TO MAKE THAT CHANGE YOU ARE YEARNING FOR
IN LIFE, BUSINESS OR YOUR RELATIONSHIPS. 
How do I know if coaching is right for me?
Do you feel that you are not currently reaching your full potential?
Is there a gap between where you are now and where you want to be?
Do you sometimes feel that you don' t have the necessary skills, resources or confidence to achieve your goals?
Are you open to different ways of working , fresh ideas and new perspectives in life?
If you are answering yes to any of these questions then coaching could be the perfect solution for you.
How much do you charge?
I will share this individually
What can I expect from Coaching?
You will be asked series of strong, thought provoking, inspiring questions to establish clear focused purposeful steps towards stated goals.
You will be listened to in a totally quiet confidential space that is just for you.
You can expect to clear that noisy headspace that currently nags away at you causing worry and procrastination.
You can expect to overcome obstacles that are currently holding you back.
You will find new strategies and ways of thinking empowering you to unlock your true potential.
Discover your inner strength, empowering you to reach your goals & aspirations in a timely fashion
Who else will know what has been said?
A coaching session is completely confidential. I agree and comply with the Coaching Code of Conduct, which you will find attached and only in extreme circumstances will this confidence be breached. This includes the intent to cause harm to yourself or others or criminal acts.
I want to start coaching now, what do I do?
Please contact me below with a little insight as to what has brought you to coaching and we can take things to the next step.
After all this is all about you.
What is coaching about?
Life coaching can help you identify the obstacles that are preventing you from achieving your goals whilst equipping you with the self-belief to know that you can do something about it. In time this will help to reduce your stress levels so that you can truly focus on the future and a new you, a better you.
Coaching is a safe and positive space to focus on what is going on in your life right now. This in turn will create self-awareness whilst also developing knowledge and skills that will allow you to gain a refreshed and new perspective on life.
Coaching is an opportunity to take time out of the everyday hustle and bustle so that you can focus on personal development with a totally new perspective. It is an empowering journey of self-discovery focusing on the process of listening, reflecting and clarification of your needs.
A strong coaching relationship is key to life coaching and the successful outcomes that we all strive towards.
How will the sessions work?
We will work on a 12-session course. To commence the coaching we will carry out an intake session where we will settle into the coaching relationship and talk about your goals and aspirations. After that there will be a further 11 sessions, which will formulate a 3-month course.
Each session will :-
Review previous session actions
Establish how you are feeling right now
Discuss how you really see the situation
Uncover any hidden challenges that may be sabotaging you.
Explore new ideas and different options for moving forward
Be 45 minutes long and carried out over the phone, Skype, Face Time or Face to Face.
What coaching is not?
Coaching is not about giving any advice or suggestions. If it is deemed that coaching is not the correct support mechanism for you at this time then this will be discussed with you to find a suitable solution to support your onward journey.
What does the coach need from me during a session?
To make sure that your time is being well spent with your coach you are expected to come to the session fully prepared and with a goal or aspiration in mind that you would like to work towards.
You are encouraged to spend 15 minutes prior to the session taking yourself to an environment where you will not be disturbed, with a drink and feeling refreshed to relaxed prior to the start of the session.
You will also need to ensure that you have a pen and paper to hand and any other items that you may think will be useful such as a diary.